The Mitch James Scholarship Fund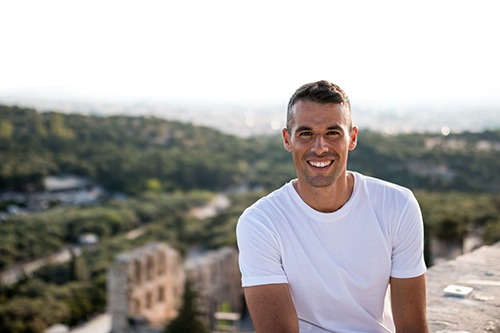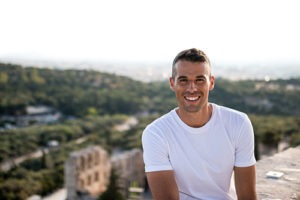 At Spero Recovery Center, our mission is to provide accessible, high-quality care. To help us accomplish this, we created the Mitch James Scholarship Fund, which is a scholarship for military veterans. We understand the challenges that military veterans can face, especially surrounding substance use. We want to provide the care you need to live a happy, healthy life without the use of substances. Life in recovery is possible.
The Story of Mitch
Mitch James was a former Marine. Mitch was a man of honor and was caring toward anyone he came into contact with. As a veteran, he suffered from a lot of trauma and had challenges staying sober. Staff at Spero met him while in recovery, and he became a close friend. Mitch worked at our partnering sober living homes and helped so many men in the process of creating Spero Recovery.
Mitch's struggle with trauma and addiction unfortunately led to his tragic death. To honor his memory, we created the Mitch James Scholarship Fund and dedicated our men's main facility in his name. The Mitch James Scholarship Fund gives access to veterans who may not have the ability otherwise to find hope and community in recovery here at Spero. Mitch's legacy will help veterans in need of recovery gain access into our program for years to come.
We want every military veteran seeking care for addiction to get the help they need. Being a military veteran is not easy, but there is hope. Despite the challenges you face, it is possible for you to lead a happy and sober life. Spero believes in giving back to our veterans who are struggling with addiction and isolation. Our mission and commitment to the veteran community is to help those who may feel they have nowhere else to turn.
Giving Back to Our Community
At Spero Recovery Center, we strongly believe in the act of giving back. Not only does it help us along our personal journeys in recovery, but we believe that access to quality care is a human right. Our scholarship program utilizes money we collect through partnerships and fundraising to get those who need treatment the help they need.
Spero Recovery Center is a nonprofit, peer-led, peer-run, residential, and gender-specific program. We created it to serve individuals who don't have the means to receive treatment for their addiction. Our vision is for all people, regardless of their financial resources, to have access to care.
Giving back to the community is also a significant aspect of our program at Spero Recovery. We encourage our guests to volunteer where they can and help build a stronger community. The act of service is also essential in working a 12 Step program, which we emphasize here at Spero. When we give back, we can improve self-esteem, feel more empowered in recovery, find purpose in life, stay connected, and learn what life truly looks like in recovery.
We Understand Veterans
Many military veterans face the risk of experiencing traumatic events and developing post-traumatic stress disorder (PTSD) during their time in the service. PTSD is a mental health condition that affects individuals who have witnessed or experienced traumatic events. People living with PTSD may have disturbing thoughts, memories, and feelings connected with their trauma. When these feelings surface repeatedly, it can cause significant distress.
PTSD and substance use are strongly connected in people who have served in the military. Some people may try to cope with PTSD by drinking heavily or using drugs. Co-occurring PTSD and substance use disorder (SUD) is extremely common in veterans. In fact:
More than two in ten veterans with PTSD also have SUD.
Almost one out of every three veterans seeking treatment for SUD also has PTSD.
In the wars in Iraq and Afghanistan, about one in ten returning veterans have had a problem with alcohol or drugs.
How Spero Recovery Center Can Help Veterans
Although Spero Recovery Center differs from traditional treatment programs, we offer clinically-informed programming. Our clinical director has over two decades of experience with many treatment modalities. We understand the needs of military veterans and provide them with the care they need. Our program does not have therapists onsite; however, we can accommodate the needs of our guests upon request. Spero wants to ensure that individuals get the care they need. We can find a therapist offsite to help with any co-occurring disorders military veterans may be experiencing.
Our program is peer-run and peer-led. We uphold the belief that individuals get the best results in recovery when they are honest with and accountable to other peers. When our guests feel like they are contributing members of a community that is doing something together—instead of being told to do something on their own—they feel a sense of ownership.
Peers in recovery may not have the exact same experiences as military veterans. However, when we listen to the way people feel, we can often find many similarities. People may not have the same story as us, but when we listen to their experiences, we can hear the message of recovery.
Spero Recovery Center creates a space that allows our guests to become the people they have always wanted to be. Our goal is to create a community vibe that doesn't feel like a clinical group. Instead, our guests just hang out and talk amongst one another. A community vibe enables our guests to feel comfortable and develop interpersonal skills. We want to create a safe environment where our guests can be themselves.
Spero Recovery Center also offers:
Community areas
Recovery meeting rooms
The opportunity to meet with a sponsor
Woodworking shop
Hiking trails
Two destination summits
Meditation
Benefitting From Our Veterans' Scholarship Program
When seeking care for addiction as a military veteran, the best first step is to speak to the VA and ask if they have any recommendations. Individuals can also talk to health care providers or physicians in their area. From there, individuals can contact Spero Recovery Center at (303) 351-7888 to learn more about our Mitch James Scholarship Fund.
Remember that even though being a military veteran can be challenging, there is always hope. Nobody is ever alone. We can accomplish so much more by doing this together!