Residential Rehab Center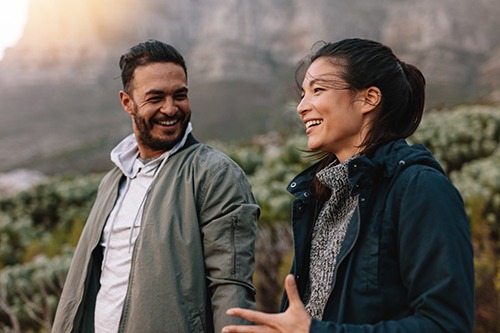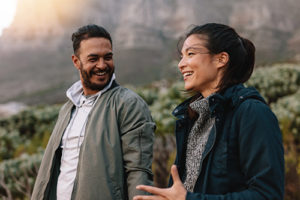 Admitting you have a problem with drugs or alcohol is the first step in receiving help for addiction. While this step is significant, it can feel overwhelming when you look at all the options that are available for addiction treatment. Various levels of care, including residential treatment, can help you on your journey to recovery. Spero Recovery Center offers gender-specific residential programming where individuals can reach a point of recovery.
What Is a Residential Program?
Residential programs consist of an individual moving into a facility for a specific amount of time to get started on their journey to recovery. In a residential program, individuals are removed from the temptation of people and places and have a better chance at not returning to substance use right away. At Spero Recovery Center, we offer a residential program for men and women. Guests stay on our site for a minimum of 30 days and have the option to stay up to 90 days.
Who Can Benefit From a Residential Program?
If an individual has tried to quit alcohol or drugs on their own and has not been able to manage sobriety, a residential program may be the best fit for them. Residential programming allows individuals to firmly ground themselves in a new life without substances while getting the support they need to make healthy choices once they go home.
A residential program may also be the best option for individuals who have a history of relapse or failed rehab attempts. Recovery is hard work. When individuals choose a residential program, they make their journey that much easier. Finding a new way of life doesn't need to be harder than it already is. Spero Recovery Center encourages individuals to get the help they need to live a happy, sober life.
Finding a Residential Program
Seeking care for addiction can be a daunting task. There are many options to choose from, and it may feel overwhelming at times. Individuals may want to look at the different programs a facility offers, what levels of care they provide, and their options for aftercare.
Spero Recovery Center is a peer-run, peer-led residential gender-specific program. We emphasize the 12 Steps and learning how to live a fulfilling life in recovery. We want our guests to learn how to live the principles of recovery and apply them to life after the program to ensure the best opportunity for long-term sobriety.
Spero Recovery Center also emphasizes aftercare. We want our guests to have the best chance at long-term recovery once they complete our program. An aftercare plan is designed based on a person's specific needs to help them navigate life in early recovery outside of our program. Having a plan can help them maintain momentum as they move forward in recovery.
Accessibility to Care
Financial means may be a significant factor when looking into residential programs. At Spero Recovery Center, our mission is to provide accessible, high-quality care to all. When we began, our goal was to have a program that served the recovery community for those who didn't have insurance or couldn't afford treatment. We believe that access to quality care is a human right. Therefore, we created a program that offers affordable, accessible, and high-quality care.
A 12 Step Approach
Spero Recovery Center takes a 12 Step approach in our program. Our guests find sponsors who help them walk through each of the 12 Steps of Alcoholics Anonymous. They will also have the option to regularly meet up with their sponsors. When residential programming is completed, our guests should have a working knowledge of the 12 Steps, have accountability with a sponsor and recovery community, and be working through their ninth step.
We also invite members of outside recovery communities to be immersed in the process at Spero Recovery. These people help give back to the recovery community. Our guests can learn first-hand what it means to recover and apply recovery to their everyday lives.
What Spero Recovery Center Has to Offer
Since Spero Recovery Center is a program led by peers, we teach our guests to recover in real-time amongst other people. Our program upholds the belief that individuals get the best results in recovery when they are honest and held accountable by other peers. When our guests feel like they are contributing members of a community that is doing something together—instead of being told to do something on their own—they feel a sense of ownership.
Our goal at Spero Recovery is to create a community vibe that doesn't feel like a clinical group. Instead, our guests just hang out and talk amongst one another, helping build connections and interpersonal skills. We want to create a safe environment where our guests feel comfortable being the person they have always wanted to be.
We also offer experiential programming. The men who stay with us participate in hikes and other outdoor activities if the weather permits. We also have a full woodworking shop. Spero Recovery Center invites specialists onto the premises, such as meditation teachers and chefs. Our goal is to teach our guests life skills. Guests learn community-building skills with support from staff and learn practical skills, such as cooking.
Start With Spero Recovery Center Today
Finding the right program for addiction recovery can be challenging. For more information on what Spero Recovery does and how we can help, call us at (303) 351-7888. Nobody is ever alone. We accomplish so much more by doing things together!