Contact Spero Recovery Center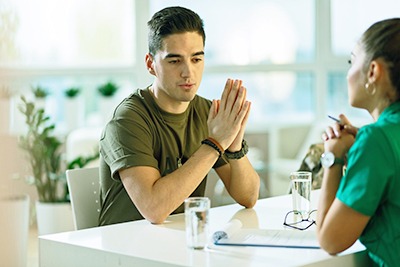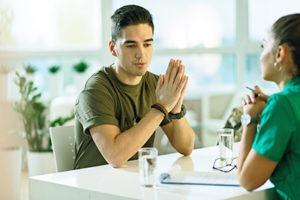 You can contact Spero Recovery Center at any time. We are here to help you or your loved one get treatment for addiction. We will help to get you on the right path so that you can live the life that you have always wanted. Contact Spero Recovery Center today!
How to Contact Spero Recovery Center
Spero Recovery Center is located in Evergreen, CO. You can chat with us in the link below, send us a message using the following form, or you can call us at 303-351-7888. We make ourselves available to you almost 24 hours a day because we know that recovery is essential. Contact us by:
Please note that if you are trying to figure out what to do in the case of an overdose from drugs or alcohol call 911 immediately. Spero Recovery Center will not be able to help you in this type of emergency case. Please call 911 in the case of an emergency.
Addiction Recovery Centers
Getting in touch with a recovery center is a big decision. You should be proud of yourself for taking the first step to change the way your life is going by getting help. Recovery is not easy, it will take a lot of time and effort out of you. Making peace with your past and moving on so that you can live a happy and sober life should be the primary goal of your stay in a rehab facility. Make sure that you are making the right choice by screening places before you go. Ask yourself the following:
Do they offer an assortment of therapies for me to try?
What other types of activities are there?
How long is the programming?
Do they focus on aftercare?
Going to rehab and making the commitment to get yourself better is a huge deal. Choose a place that puts you first. Both your short term and long term recovery should be vital to them.
Some rehabs will help you to get set up with a sober living house after you leave. A sober living home is a place that you can stay for a much longer-term than rehab. Here you will have the chance to reintegrate yourself back into society as a sober and productive member. There are many ways that aftercare can be handled, but it is good to check to make sure that it is a focus.
Aftercare Programs
Aftercare is huge; it is going to be the plan that you use for the rest of your life to get and stay sober. Once you return home from rehab, you are going to need a game plan as to how you will deal with the things and situations that used to cause you urges to abuse substances. When you go to rehab, you have a break from everyday stressors, but they will be there when you get back home and it is vital to know how to handle them to prevent relapse.
Choose a rehab that offers many types of recovery programs so that you can build a plan that will work for you. Different types of therapies and programs work for different patients. It is crucial to have a good plan in mind for when you leave the rehab. Spero Recovery Center can help you to create an aftercare plan that will fit your specific needs. Contact Spero Recovery Center today at 303-351-7888.