Men's Residential Program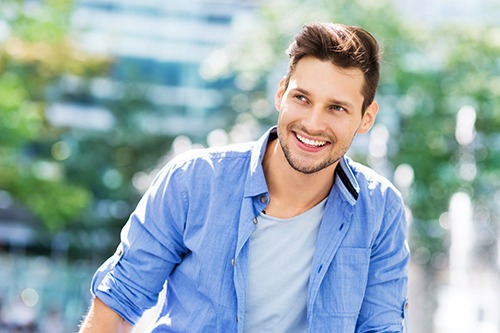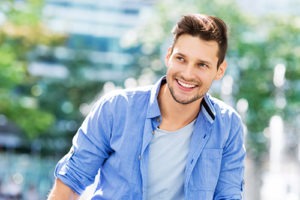 Addiction can be debilitating for both men and women. However, men often encounter different problems when facing addiction. Men and women have unique responses to substance use and often face different physical, social, and psychological obstacles while recovering. Gender-specific programming allows recovery to be tailored to men's individual needs and perspectives.
The Spero Recovery Difference
At Spero Recovery Center, we teach men how to recover in real-time with peer-to-peer support and peer-led counseling. We teach our guests how to be honest with one another and how to hold each other accountable. Members from our local recovery community offer counseling sessions to show our guests how to recover in the outside world. Our peer-based approach allows our guests to develop a connection with each other. When our guests feel like they are getting something done as a team, instead of just being told what to do, they feel a sense of ownership. By doing this, we set the men in our program up for long-term recovery.
The community vibe we foster at Spero Recovery enables our guests to feel comfortable and teaches them interpersonal skills. We want to create a safe environment for our guests; our goal is to provide a space where they can become the people they have always wanted to be.
At Spero Recovery, we immerse our guests into a 12 Step community. They find sponsors, meet up with them regularly, and work through the 12 Steps. Members of the community pass down the gift of recovery to our guests, which allows them to begin the process of recovery and eventually pass on the gift to other guests.
We also offer experiential programming. The men who stay with us participate in hikes and other outdoor activities if the weather permits. We also have a full woodworking shop. Inviting specialists onto the premises—such as meditation teachers and chefs—is one of our favorite things to do. Our goal is to teach our guests essential life skills and the importance of building relationships.
Teaching Healthier Ways to Live as Men
Our goal at Spero Recovery is to break the ideas associated with "being a man" that have become ingrained in our heads. Men often hear phrases such as:
"Man up."
"Tough it out."
"Boys don't cry."
"Be a man."
As a society, we teach our men that talking about their emotions and feelings are signs of weakness. Just because men are told to hide their feelings doesn't mean they don't have any. Men who experience sadness or grief are more likely to channel their feelings into different emotions that are seen as more socially acceptable, such as anger or laughter. When men are told to hide their emotions, those feelings have to go somewhere. This stigma may be the reason men turn to substance use, continuing to suppress what they genuinely feel. At Spero Recovery, we want to get to the core of why men drink or use drugs.
The way men are taught to deal with emotions may also cause fear of asking for help, especially financially. At Spero Recovery, our mission is to provide accessible, high-quality care. Spero was created to give hope to an underserved community who are uninsured or unable to pay for treatment. We want to help men get the care and support they need to recover from substance use. The first step in recovery is asking for help.
Spero Recovery teaches men that they can have a more diverse range of emotions. We want to redefine what a man is. Spero Recovery believes in creating sophisticated but rugged men. Our guests are taught that it's okay to feel intimacy, compassion, and vulnerability. Through our peer-based approach, our guests can exhibit a range of emotions with other men in recovery.
Spero Recovery Center's Program
At Spero Recovery Center, we offer a residential program. Guests stay onsite for a minimum of 30 days and have the option to stay up to 90 days. Our guests work through the 12 Steps during a residential stay and are immersed in a recovery community. Our center is located in the woods with nice homes and high-quality appliances. Our mission is to provide accessible, high-quality care.
When residential programming is completed, our guests should have a working knowledge of the 12-Steps, have accountability with a sponsor and recovery community, and be working through their ninth step. Our guests also have the option to enter our sober living homes once they finish their residential programming. Sober living homes offer an environment where individuals recovering from addiction can live in a community with like-minded housemates. Our network of sober living homes at Spero Recovery is designed to help men maintain sobriety.
Although Spero Recovery differs from a traditional treatment program, we provide clinically-informed recovery programming. Our clinical director has over two decades of experience with various treatment modalities. With clinical oversight, men are given the opportunity to evaluate past behaviors, repair relationships, and begin a life free from substances.
Upon request, guests can have access to different therapeutic approaches. If someone requests or needs therapy, they will be connected with a therapist. Our program does not have therapists, but we can connect men with offsite therapists to accommodate their needs.
Begin With Spero Recovery Center Today
Finding the right program for recovering from addiction can be challenging. For more information on what Spero Recovery does and how we can help, call us at (303) 351-7888. Nobody is ever alone. We can accomplish so much together!