Addiction Recovery Programs
Seeking out help for addiction can be the best, yet most challenging, decision a person can make. Finding a program that fits an individual's needs is essential in the process of recovery. At Spero Recovery Center, our mission is to provide accessible, high-quality care to those who are struggling with substance use.
Accessibility to Care
Finding care for addiction is important to us at Spero Recovery Center. When we began, our goal was to have a program that served the recovery community for those who didn't have insurance or couldn't afford treatment. We believe that access to quality care is a human right. Therefore, we created an option for individuals that offers affordable and accessible high-quality care.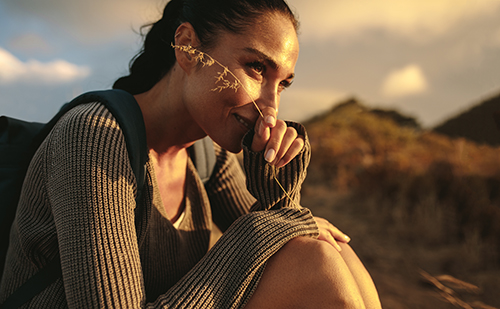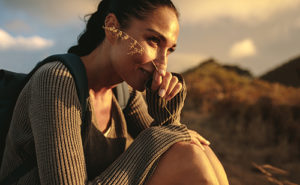 Spero Recovery Center's Beautiful Location
Spero Recovery Center is set in the scenic foothills of Colorado. Surrounded by mountains, trees, and the sounds of nature, our guests experience feelings of peace and rejuvenation. We have 16 square miles of open space that allows our guests to engage in various outdoor activities.
Residential Program
At Spero Recovery Center, we offer a residential program for men and women. Guests stay on our site for a minimum of 30 days, with the option being able to stay up to 90 days. Our guests find sponsors and meet up with them regularly to work through the 12 Steps. Guests are immersed in a recovery community and our goal is to prepare them for long-term recovery.
At Spero Recovery Center, we teach our guests how to recover in real-time with peer-to-peer support and peer-led counseling. Our peer-based approach establishes a sense of community and connection. We also offer:
Community areas
Recovery meeting rooms
The option to meet with a sponsor online
Woodworking shop
Hiking trails
Two destination summits
Meditation
We can provide outside services for our guests upon request. If a different therapeutic approach is required for a guest, we can provide it. If guests request or require therapy, they are connected with the services they need. While our program does not offer therapy, we can connect guests with offsite therapists to accommodate their needs.
Spero Recovery Center differs from a traditional treatment center in many ways. However, although we may be different, we do provide clinically-informed programming for our guests. Our clinical director has over two decades of experience with various treatment modalities. With clinical oversight, our guests are given the opportunity to evaluate past behaviors, repair relationships, and begin a life free from substances.
Sober Living Homes
When residential programming is completed, our guests should have a working knowledge of the 12 Steps, have accountability with a sponsor and recovery community, and be working through their ninth step. Our guests also have the option to enter our sober living homes once they finish their residential programming. At this point, we address any need for outside services. We assess our guests for any clinical needs and connect them with a therapist or other offsite service.
Sober living homes offer an environment where individuals recovering from addiction can live in a community with like-minded housemates. Our network of sober living homes at Spero Recovery is specifically designed to help our guests maintain sobriety.
The Importance of Our Alumni
At Spero Recovery Center, we encourage our alumni to come back and volunteer at the facility. Many of our peer-leaders consist of alumni who enjoy giving back to our community. This allows our guests to learn about the gift of recovery first-hand from others who have experienced it. We welcome everybody back into our program.
When our alumni come back as peer-leaders, they are learning the act of giving back. Service in recovery offers freedom. Individuals in recovery who help others through the process are more likely to gain long-term recovery. Giving back can also help alumni:
Improve self-esteem and self-confidence
Feel more empowered in their recovery
Help improve their sense of community
Find more purpose and meaning in life
Stay connected with others in recovery
Develop new skills
Gain a better perspective of what life looks like in recovery
Learn about what is important to them
Aftercare Plan
Many people may not think about an aftercare plan when seeking care for addiction. Aftercare is an individualized plan that is implemented once primary programming is complete. The plan is designed based on a guest's specific needs in order to help them navigate life in early recovery outside of our program. Having a plan can help them maintain motivation and momentum as they move forward in recovery.
Recovery can be hard work. It requires daily mindfulness and self-care. An aftercare plan can help individuals stay on track with their recovery plan and short-term goals. The likelihood of long-term sobriety increases by 20% for each consecutive month a person engages with their plan after programming.
At Spero Recovery Center, we know how long it can take to get to the point of seeking help for addiction. We want to give our guests the best chance at maintaining long-term recovery, which is why we emphasize creating an aftercare plan. It may take a while to live a comfortable, sober life, but it is possible.
Start With Spero Recovery Center Today
Finding the right program for addiction recovery programming can be challenging. For more information on what Spero Recovery does and how we can help, call us at (303) 351-7888. You are not alone. We can accomplish so much more by doing this together!