** WE ARE OPEN AND FULLY OPERATIONAL DURING COVID-19 **
Sober Living Homes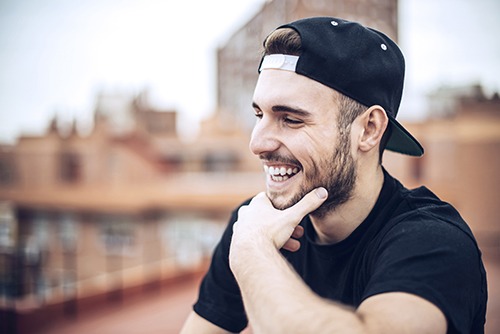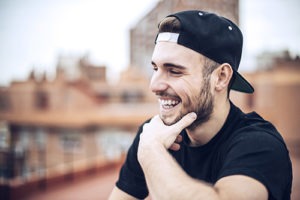 Spero Recovery Homes provides clients with upscale amenities and personalized comfort while addressing the complex emotional issues of recovery as it applies to substance abuse, alcoholism, gambling addiction, and even co-occurring disorders.
We offer a safe and comfortable environment for you to work on your recovery, reclaim your life, and rediscover your dreams.
What Are Sober Living Homes?
Sober living is a residential environment where individuals recovering from addiction to alcohol and drugs can live in community with like-minded housemates. The residents support each other in recovery and hold each other accountable for the operation of the residence.
A sober living home is:
A place to live where you can continue to work on your recovery
A peaceful place where roommates work out their issues
It is a community living environment
A place where you can find support concerning your sobriety
A sober living home is not:
A place where you can use drugs or alcohol
A place where you can live for free
A place to be disrespectful of others
Try a Sober Living Home With Spero Recovery Center
Sober Living is your trailhead to redemption. If you know what you need to stay sober and you are looking for a safe and stable environment to recover from your addiction – our homes are for you.
Learn the answers to the common questions we receive from those interested in how to participate, our locations, and more. Our staff is available to answer any questions you may have about our sober community homes.
"Before I moved into Spero Recovery Sober Living I did my homework. Being a Drug Court Client, I couldn't afford to make a mistake with my living situation. After doing some online research, speaking to other Drug Court Clients, speaking to my probation officer, and taking a tour of two of the houses, I was completely convinced that Spero Recovery Sober Living would be a perfect fit. I was so convinced that I did an address change four days before I found out if I'd been approved.

Spero Recovery Sober Living was just what I needed. The house had just the right balance of freedom, structure, and possible consequences. If you're sober, want to stay sober, and you need a home free of drugs, alcohol, and negative influences, then I recommend The Spero Recovery Sober Living Community.

I was able to accomplish all of my short term goals, including signing a lease on a three-bedroom house of my own. Moving out of Spero Recovery Sober Living was a difficult decision to make, but that's how it's supposed to work, that's the goal. Everything the house was expected to do for me, the house did for me.

During my time at Spero Recovery Sober Living, I remained 100% clean and sober. Complied 100% with the terms of my probation, and complied 100% with the rules & policies of the MAT Service Program that I'm attending.

Almost two months later, after moving from Spero Recovery Sober Living, I'm still 100% Clean & Sober, and still complying 100% with everything that I need to comply with.

Spero Recovery Sober Living Works!

I'd like to take this opportunity to thank The Spero Recovery Sober Living Community for being just what I needed, just when I needed it!"

– Spero Recovery Sober Living Male Resident, 2019
SUPPORT SPERO RECOVERY CENTER
Your donation allows us to help those suffering from addiction and stay at the forefront of an enlightened movement in addressing this social epidemic.
PARTNER WITH SPERO RECOVERY
We welcome partners to help us support those needing a safe, stable and clean place to call home during their recovery journey. With your help we can open additional homes to serve Colorado.
If you are a judicial or treatment partner who would like to connect with us, fill out the contact form and one of our staff members will contact you shortly.