Spero Model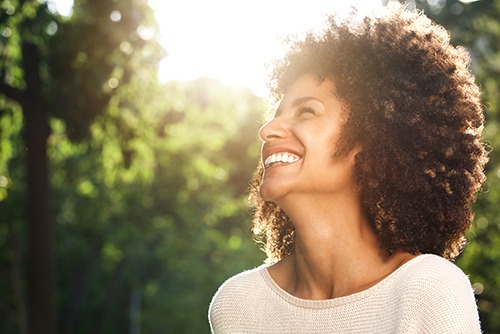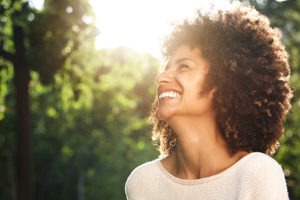 A multitude of addiction treatment options exist; finding what works best for an individual is essential. At Spero Recovery Center, we offer the Spero Model. With the Spero Model, individuals can get everything they need to become the person they want to be.
Spero Recovery Center is a peer-run, peer-led residential recovery program. Our goal is to set our guests up for long-term recovery, even after leaving our program. Although we differ from a traditional treatment program, we have seen success with the Spero Model.
A Community Vibe
Since Spero Recovery Center is a program led by peers, we teach our guests to recover in real-time amongst others in recovery. Our program upholds the belief that individuals get the best results in recovery when they are honest with other people. When our guests feel like they are contributing members of a community that is doing something together—instead of being told to do something on their own—they feel a sense of ownership.
Groups of guests regularly get together in the living rooms of our on-site homes. We want our guests to feel as if they are hanging out with friends and getting comfortable with each other. Our goal is to create a community vibe that doesn't feel like a clinical group. A community vibe enables our guests to feel comfortable and develop interpersonal skills. We want to create a safe environment where our guests can become the people they have always wanted to be.
At Spero Recovery Center, our guests are introduced to a new way of life by individuals who have been through similar experiences. They offer immense hope while they walk through the process as a unit. We share our strengths and struggles with each other. We also encourage our alumni to come back and volunteer at the facility. Many of our peer-leaders consist of alumni who return to give back to our community; this allows our guests to learn about the gift of recovery first-hand from others who have experienced it. We welcome strong role models back to be of service and it benefits everyone involved.
Community Activities
Spero Recovery Center believes life in recovery should be full of adventure. Our beautiful location in Colorado's foothills allows for various activities that enable our guests to interact with others and learn life skills they can carry with them after programming is complete. We are located within 16 square miles of open space in the mountain that allows for hiking, rock climbing, and mountain biking. We have two destination summits and are located near a lake.
Spero Recovery Center also offers a full woodworking shop where our guests can learn everyday skills and gain a sense of purpose. When we create something on our own, with the help of others, we can gain an understanding of accomplishment we may have never experienced before.
We also invite specialists onto the premises, including meditation teachers and chefs. Meditation allows our guests to relax and open their minds. It is also an integral part of the 12 Steps. We encourage our guests to find a relationship with a Higher Power, whatever that may mean to them. Through meditation, a relationship with a Higher Power can be strengthened. We also invite chefs on site that help our guests with educational cooking. Our guests can learn to cook for themselves, with support from staff. Teaching life skills in real time allows for community building through activities like learning how to cook and use the kitchen.
A 12 Step Approach
While at Spero Recovery, our guests are immersed in a recovery community where they work through the 12 Steps of Alcoholics Anonymous. Our guests find sponsors who help them walk through each of the 12 Steps. They will also have the option to meet up regularly with their sponsors. When residential programming is completed, our guests should have a working knowledge of the 12 Steps, have accountability with a sponsor and recovery community, and be working through their ninth step.
Everything in our program comes from a recovery lens. We believe in setting up our guests to live the principles of the 12 Steps outside of our program. This way, when individuals have completed our program, they have a better chance at long-term recovery.
We also invite members of outside recovery communities to be immersed in the process at Spero Recovery. Like our alumni, these people are giving back the gift of recovery. Our guests can learn first-hand what it means to recover and apply recovery to their everyday lives.
Clinically-Informed Programming
Although Spero Recovery Center differs from traditional treatment programs, we provide clinically-informed programming. Our clinical director has over two decades of experience with many treatment modalities. With clinical oversight, we give our guests the opportunity to evaluate past behaviors, repair relationships, and embark on a new life journey free from substances.
At Spero Recovery, we do not have onsite therapists. However, we accommodate the needs of our guests and can connect them with therapists. We understand that some people may need outside treatment options, and we will connect individuals with an offsite therapist if required. If our guests choose to enter sober living after a residential stay is complete, their clinical needs will also be assessed.
Accessibility to Care
Spero Recovery Center is a non-profit organization. Our mission is to provide accessible, high-quality care to all. We created our program to give hope to an underserved community that  may be uninsured or unable to pay for treatment. We believe that access to quality care is a human right and have created an option for individuals with limited financial means.
Experience the Spero Model Difference Today
At Spero Recovery Center, we believe in preparing our guests to live happy, healthy, and substance-free lives. Through the Spero Model and a 12 Step approach, we give our guests the best chance at long-term recovery. For more information on what Spero Recovery does and how we can help, call us at (303) 351-7888. Nobody is ever alone. We are here to help!