Help For A Loved One
Addiction is not easy for anyone to deal with. Looking for help for a loved one can be tough, especially if your loved one does not see that they have a problem that needs to be dealt with. Addiction is scary, don't let your loved one give their life up for it. Get some help today.
Finding Help For A Loved One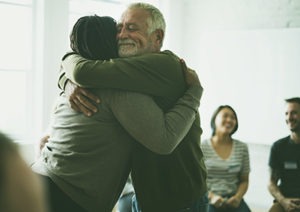 Addiction is very tough on an individual and many people do not realize that they have a problem. Sometimes, it is up to a loved one to make it a point to that person that they have a problem and need to get help. Without help from others, an individual may never seek treatment. A good way to show your loved one they need help is through an intervention with family and friends. At an intervention, you can express your concern and ask that the individual facing addiction seek help through a rehab facility. The point of rehab should be to give them the tools that they need to get better over the long run.
You should look for a place that offers many types of therapy and has qualified employees to work with. When you are looking for a place for your loved one, you should think about the following questions:
Are staff members qualified to treat addiction?
How long will they be there?
What types of counseling and activities are there?
Does the program focus on how to handle home life after the fact?
When you are looking at programs for your loved one,it is important to do your research. You can ask around with healthcare professionals about places that they recommend. Or if you are eyeing a place that no one has experience with you can look for online forums. If you can get to the facility for a visit that is great too! Being on the lookout for places that offer many different types of programs and treatment therapies are going to be the best for recovery.
What Will Help Looks Like
Most healthcare practitioners suggest an inpatient residential rehab. These are suggested because the person with the addiction problem will be removed from their current situation and put into a place where they can concentrate on working on themselves. A rehab facility is a safe place that your loved one can go to receive help with their addiction problem.
Recovery centers are usually highly effective when they offer a variety of therapies and programs for people to choose from. Here is some programming that you should expect to see at a rehab:
Talk therapy (family, group, individual)
Peer support groups
Experiential therapy (nature, animals, hiking, art, sports)
Alternative therapy (yoga, thai chi, meditation)
Life skills training
Having access to many options is essential for your loved one that needs help. It will enable them to have a pool of different techniques to choose from when they are putting together a plan that will help them to stay sober. Going back home and remaining sober is not a matter of willpower or luck. It is a matter of being prepared to face what you need to and having a plan to get through it without using.
Aftercare
Creating an aftercare plan is an important part of anyone's stay. When you are looking for help for your loved one, be sure that you ask about how they are going to prepare your loved one to live on their own after they leave rehab. Spero Recovery Center can help your loved one to work on themselves and create a plan that will allow them to build the happy and sober life that they want. Give us a call at 303-351-7888 today to find help for a loved one.