Embarking on the journey to overcome addiction and maintain sobriety is both challenging and rewarding. A crucial aspect of this process is developing a relapse prevention plan to navigate the potential obstacles and setbacks along the way. We will dive into the components, strategies, and support systems necessary to create a comprehensive and effective relapse prevention plan example that will lead to long-lasting success in recovery.
Key Points to Prevent Relapse
Relapse prevention plans provide a structured approach to maintaining sobriety and preventing substance abuse.
Components of an effective plan include identifying triggers, managing cravings/urges, setting recovery goals, building strong support systems & implementing healthy lifestyle changes.
A relapse prevention plan template provides components and strategies for creating a personalized plan that reduces the risk of relapse and promotes long-term sobriety.
Understanding Relapse Prevention Plans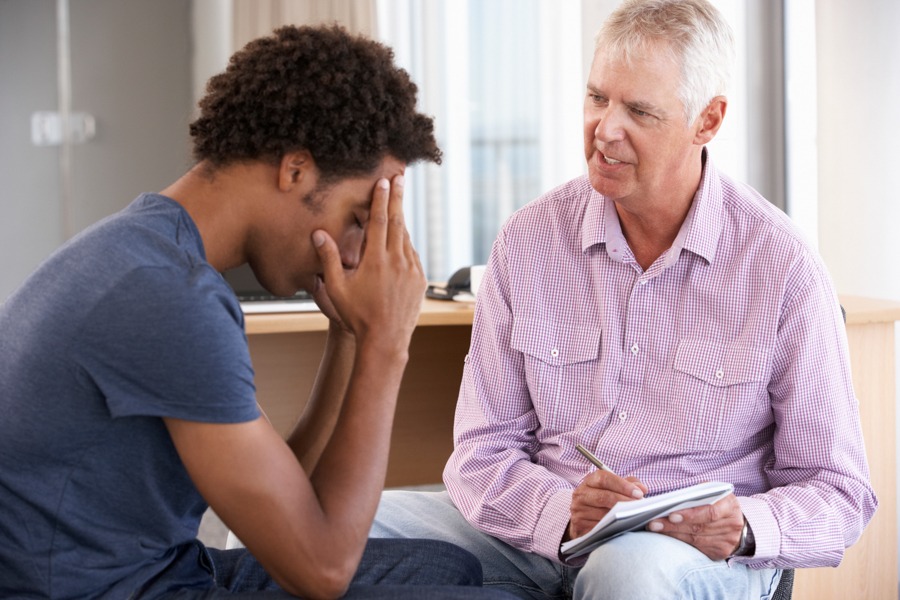 Relapse prevention plans are paramount in sustaining sobriety and preventing a return to substance abuse as they offer a structured approach to addressing cravings, triggers, and other potential causes of substance abuse. Creating a relapse prevention plan proves beneficial for long-term success in recovery, taking into account that relapse is generally considered a three-part process.
The components of an effective relapse prevention plan, include:
Recognizing personal triggers
Managing cravings and urges
Establishing recovery objectives
Constructing a reliable support system
Instituting healthy changes
Remaining accountable and assessing progress
Formulating a relapse prevention plan example
Learning how to create a relapse prevention strategy
Components of an Effective Relapse Prevention Plan
The key components of an effective relapse prevention plan includes the following:
Identifying personal triggers
Managing cravings and urges
Setting recovery goals
These components serve as the cornerstone for preventing relapse and maintaining sobriety after attending an addiction treatment program.
Relapse triggers are any potential outside influence that may lead to a return to substance use or a mental relapse, and in some cases, a physical relapse. Acknowledging your triggers is the initial step in avoiding relapse and preventing the urge to use drugs again. Triggers can include behaviors or feelings associated with drug use, as well as people or situations that can interfere with recovery efforts.
Effectively managing personal triggers requires evaluating the most significant obstacles in your daily life and developing strategies to address those issues. Some strategies for managing personal triggers include:
Avoiding situations or environments that may trigger substance use
Developing coping strategies, such as deep breathing and meditation, to manage stress
Seeking support from friends, family, or support groups
Engaging in healthy activities and other preventative tools to distract from cravings
Creating a relapse prevention plan and identifying warning signs
By implementing these strategies and utilizing relaxation techniques, you can effectively manage your personal triggers and reduce the risk of relapse.
Cravings are defined as the desire to use substances again. A relapse prevention plan requires the development of strategies to manage these specific triggers and urges. Techniques such as distraction, mindfulness, and support from others can be employed to manage cravings and urge to use substances.
Addressing cravings and triggers is the second step in a relapse prevention plan. Engaging in activities like:
Deep breathing
Meditation
Writing
Reading a book
Playing video games
These activities can help manage cravings and triggers. It is recommended to document any information related to cravings and triggers and incorporate new triggers into the relapse prevention plan, taking appropriate steps to avoid relapse.
Possessing appropriate coping mechanisms and strategies for managing stress proves crucial, given that stress is a common occurrence in life.
Setting short-term and long-term recovery goals provides motivation and direction in the recovery process. Some examples of these goals may include:
Attending support group meetings regularly
Developing healthy coping skills
Establishing a daily routine
Avoiding or minimizing triggers and high-risk situations
Constructing a support network
These goals can help individuals stay focused and make progress in their ability to remain sober.
Long-term recovery goals could involve:
Maintaining sobriety for a specific period
Improving overall physical and mental health
Restoring relationships
Pursuing education or career goals
Engaging in ongoing self-care and personal growth activities.
Establishing realistic and achievable recovery goals significantly contributes to the success of a relapse prevention plan. Regular assessment and adjustment of these goals as needed ensures progress is maintained and setbacks are minimized. Celebrating milestones and achievements along the way can be extremely helpful by providing a sense of accomplishment further supporting relapse prevention strategies.
Building a Strong Support System
A robust support system plays a vital role in relapse prevention. There are many different types of support, including professional support, peer support groups, and the involvement of family and friends.
These components work together to provide a comprehensive network of support, bolstering recovery efforts and preventing relapse.
Engaging with therapists, counselors, and other professionals is vital in the development and implementation of a relapse prevention plan. These professionals can offer guidance and expertise, helping to create a comprehensive and effective plan tailored to individual needs. Incorporating a variety of therapies, such as:
Dialectical Behavior Therapy (DBT)
Contingency Management (CM)
These can address the contributing factors to relapse and provide individuals with the necessary skills and support to maintain their recovery.
Professional support is also integral in constructing a robust support system to prevent relapse. Substance abuse and crisis hotlines, local hospitals, and support groups are necessary contacts to include in a relapse prevention plan. Medication-assisted treatment (MAT) is another valuable professional support resource, as it has been proven to provide the lowest relapse rates for opioid use disorder and alcohol use disorder. MAT assists individuals in discontinuing opioid and alcohol use with minimal physical distress.
Peer support groups, such as 12-step programs, can offer encouragement and support from others who have gone through recovery. These groups provide an opportunity to share experiences, learn from others, and gain encouragement in the recovery process.
Attending support groups regularly and securing the contact information of a sober sponsor are recommended practices for those participating in peer support groups. These connections can provide invaluable support, advice, and encouragement during challenging times, further strengthening the recovery process and preventing relapse.
Involving family and friends in the recovery process can provide emotional support and accountability to encourage sustained sobriety. Loved ones can:
Offer encouragement and motivation
Be understanding and non-judgmental
Actively listen and validate feelings
Assist in creating a relapse prevention plan
Encourage participation in groups or therapy
Provide practical assistance
Educate themselves about addiction
Family and friends can play a significant role in a relapse prevention plan, providing essential emotional support and accountability. By involving loved ones in the recovery journey, individuals can:
Build a strong support system
Face challenges and overcome obstacles
Prevent relapse
Maintain long-term sobriety
Implementing Healthy Lifestyle Changes
Healthy lifestyle changes support overall well-being and promote a successful recovery journey. This section discusses the significance of prioritizing physical health, focusing on mental health, and engaging in hobbies and interests as part of a comprehensive relapse prevention plan, which includes healthy lifestyle strategies.
Physical health is important for overall well-being and should be a priority in any recovery plan
Maintaining physical health through regular exercise, proper nutrition, and adequate sleep is essential for overall well-being. Engaging in regular physical activity can assist in reducing stress levels, enhancing mood, and strengthening self-esteem.
Ensuring proper nutrition and adequate sleep are also vital components of a healthy lifestyle, supporting the body's ability to function at its peak capacity during recovery.
Incorporating healthy habits like regular exercise, adhering to a nutritious diet, and ensuring adequate rest can contribute significantly to the maintenance of a sober lifestyle. Prioritizing physical health in a relapse prevention plan not only supports overall well-being but also provides a strong foundation for success in recovery.
Giving attention to mental health by utilizing stress management techniques, mindfulness, and seeking professional help when necessary can bolster recovery. Strategies to prioritize mental health may include developing stress-coping skills, practicing mindfulness techniques, and consulting with a therapist when appropriate.
Stress management techniques, such as deep breathing and meditation, can help individuals cope with stressors and maintain their mental well-being during recovery. Mindfulness activities, such as yoga and guided meditation, can also provide valuable tools for managing stress and promoting mental health.
Seeking therapy when needed can address any underlying issues and provide additional support.
Pursuing hobbies and interests can provide a sense of purpose and satisfaction, occupying time that may have been formerly allocated to substance use disorder. Engaging in new hobbies or activities that are not associated with previous behaviors can offer a constructive outlet or serve as a diversion from circumstances that could lead to relapse.
Examples of new hobbies or activities that can assist in avoiding relapse include dance, yoga, rock climbing, hiking, art therapy, writing, music, and other forms of self-expression.
Staying Accountable and Monitoring Progress
Accountability and progress monitoring are key components of a successful relapse prevention plan. There are many strategies for tracking progress, learning from setbacks, and fine-tuning the relapse prevention plan as needed to ensure continued success in recovery.
Consistent tracking of progress and celebrating achievements is key to maintaining motivation and staying focused on the journey to sobriety. Effective methods for monitoring progress in addiction recovery include:
Undertaking regular self-assessment
Maintaining a journal
Establishing goals
Obtaining feedback
Utilizing progress monitoring tools
Commemorating milestones
By consistently monitoring progress and celebrating milestones, individuals can maintain motivation, acknowledge their accomplishments, and reinforce their commitment to recovery. This ongoing process of self-evaluation and growth can significantly contribute to the success of a relapse prevention plan.
Perceiving setbacks as opportunities for growth and learning, rather than as failures, is vital for maintaining progress. After a setback, it is important to:
Reflect on the specific triggers that contributed to the setback
Adjust the relapse prevention plan accordingly
Seek assistance from healthcare professionals or others if needed.
Learning from setbacks and using them as opportunities for self-improvement can help individuals build resilience and adapt their plans to suit their needs better. By viewing setbacks as stepping stones on the path to recovery, individuals can maintain a positive outlook and continue to progress toward their sobriety goals.
Relapse Prevention Plan Example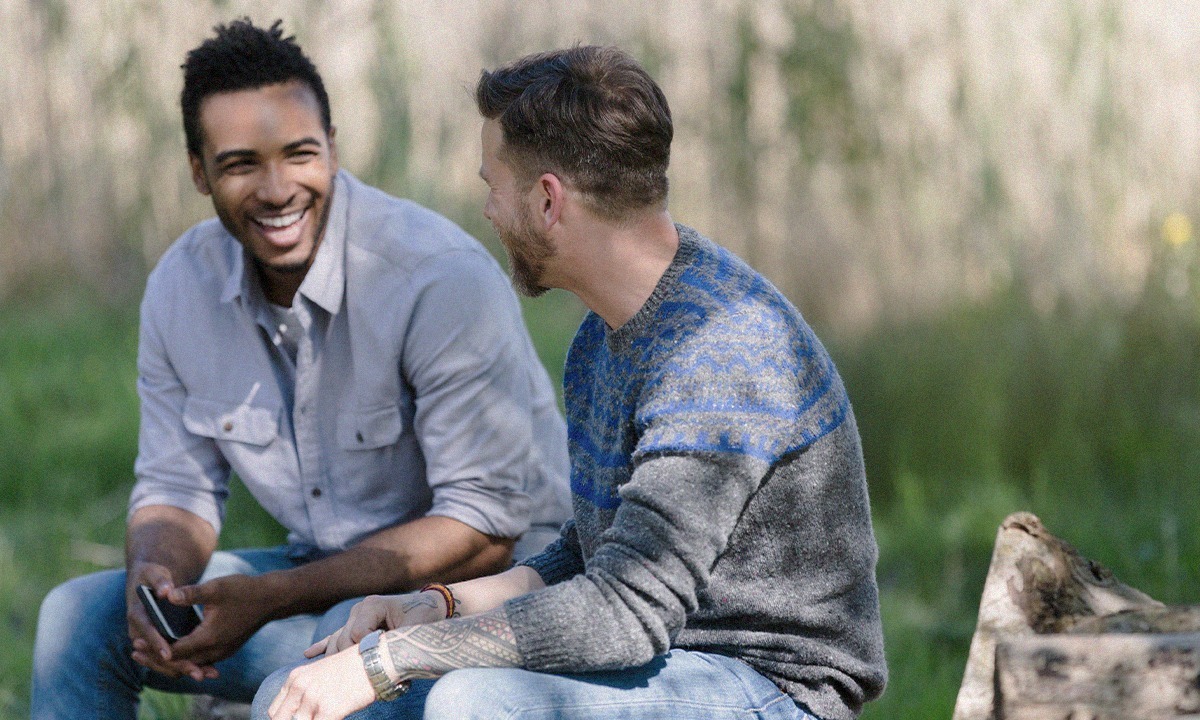 To help guide you in creating your own personalized plan, we will provide a relapse prevention plan template example that encompasses the various components and strategies discussed. This example serves as an instructive template for constructing an individualized plan.
A comprehensive relapse prevention plan typically consists of:
Self-evaluation and reflection
Identification of triggers and warning signs
Preparation for potential relapse scenarios
Enlistment of others for assistance
Establishment of goals for a sober lifestyle
Coping tools and tactics
Support group information and resources
The aim is to customize the plan to the particular substance and individual needs to reduce the risk of relapse.
Bear in mind that a relapse prevention plan is not a one-size-fits-all solution. Tailoring the plan to your specific needs, triggers, and goals, while making adjustments as needed throughout your recovery journey, is vital.
Remember, It's Possible to Prevent Relapse
Creating and implementing a comprehensive relapse prevention plan is crucial for maintaining a recovery plan and preventing a return to substance use. By recognizing personal triggers, developing coping mechanisms, setting recovery goals, building a strong support system, implementing healthy lifestyle changes, staying accountable, and monitoring progress, individuals can significantly increase their chances of success. Remember that setbacks can be opportunities for growth, and adjusting the plan as needed can help ensure continued success.
If you or a loved one is struggling with substance use disorders, Spero Recovery offers comprehensive addiction treatment programs to address underlying issues associated with addiction. Contact us today to learn more about our unique approaches to treatment!