Addiction Recovery Center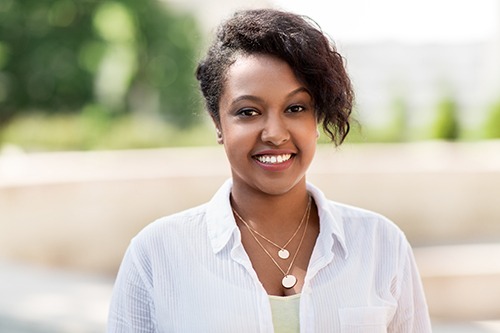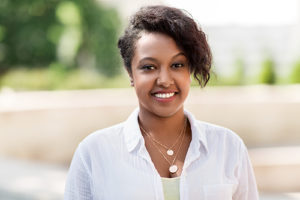 At Spero Recovery Center, we center our program around you. Addiction no longer has to define you. Spero allows you to experience a program that is tailored to your needs; you can experience what works best for you. At Spero, we believe in creating an environment that enables you to become the person you truly want to be.
Located in Colorado
Spero Recovery Center is located in the scenic foothills of Colorado. Surrounded by mountains, trees, and the sounds of nature, our guests experience feelings of peace and rejuvenation. We have 16 square miles of open space that allows our guests to engage in various outdoor activities, such as hiking, rock climbing, and mountain bike riding. We have two destination summits and are located near a lake.
Accessible Care
Financial means may be a significant factor in seeking help for addiction. Spero Recovery Center is a non-profit organization and our mission is to provide accessible, high-quality care to all. When we began, our goal was to have a program that served the recovery community for those who didn't have insurance or couldn't afford treatment. We believe that access to quality care is a human right. Therefore, we created a program that offers affordable, accessible, and high-quality care.
Clinically-Informed Programming
Spero Recovery Center differs from a traditional treatment program, but we offer clinically-informed programming. Our clinical director has over two decades of experience with many treatment modalities. With clinical oversight, we give our guests the opportunity to evaluate past behaviors, repair relationships, and embark on a new substance-free journey.
At Spero Recovery, we do not have onsite therapists. However, we accommodate our guests' needs and connect them with therapists. We understand that some people may need outside treatment options, and we connect individuals with offsite therapists if required. If our guests choose to enter sober living after their residential stay is complete, we also assess their clinical needs.
A 12 Step Approach
The 12 Steps of Alcoholics Anonymous can be the foundation you need for creating a new life. Due to this, we emphasize the 12 Steps in our program at Spero Recovery Center. The 12 Steps allow individuals to gain knowledge of self, become open to accepting help, consciously work to change thoughts and behaviors, and persevere through ongoing efforts. At Spero Recovery, we don't believe there is a "cure" for addiction, but that we can achieve a daily reprieve from our disease. Through working the 12 Steps and maintaining daily recovery, we can reach this point.
The 12 Step recovery process is also based on community. By listening to the experiences, strengths, and struggles of other people, individuals can hear how others achieved sobriety and maintain a substance-free lifestyle. 12 Step communities also allow individuals to share their own stories and receive guidance from others.
At Spero Recovery Center, our guests find sponsors who help them walk through each of the 12 Steps. They also have the option to meet up regularly with their sponsors. When residential programming is completed, our guests should have a working knowledge of the 12 Steps, have accountability with a sponsor and their recovery community, and be working through their ninth step.
Everything in our program is filtered through the lens of recovery. We believe in setting up our guests to live the principles of the 12 Steps outside of our program. This way, when individuals have completed our program, they have a better chance at long-term recovery.
What Can You Expect at Spero Recovery Center?
Like 12 Step groups, Spero Recovery Center cultivates a sense of community. We teach our guests to recover in real-time amongst others in recovery. Our program takes a peer-based, peer-led approach. Our program upholds the belief that individuals get the best results in recovery when they are honest and hold each other accountable.
We want our guests to feel as if they are hanging out with friends and getting comfortable with each other. Our goal is to create a community vibe that doesn't feel like a clinical group. Instead, our guests just hang out and talk amongst one another, developing connections and interpersonal skills. We want to create a safe environment where our guests can become the people they have always wanted to be.
Our guests can also expect to engage in activities that create life skills that they can take with them when they leave our program. We offer a full woodworking shop where our guests can learn everyday skills and gain a sense of purpose. When we create something on our own, with the help of others, we can gain an understanding of accomplishment we may have never experienced before.
We also invite specialists onto the premises, including meditation teachers and chefs. Meditation allows our guests to relax and open their minds. It is also an integral part of the 12 Steps. We encourage our guests to find a relationship with a Higher Power, whatever that may mean to them. Through meditation, a relationship with a Higher Power can be strengthened. We also invite chefs onto our site who can help our guests learn to cook. Cooking allows for community building by learning how to cook and use the kitchen with other people.
Start With Spero Recovery Center Today
Spero Recovery Center gives individuals the opportunity to learn, grow, and become entirely new people. We want you to know that you are never alone. Through our program, you can accomplish your goals with a network of people guiding and supporting you. To learn more about our program and what we have to offer, call Spero Recovery Center today at (303) 351-7888.